Thumpstar Motorcycles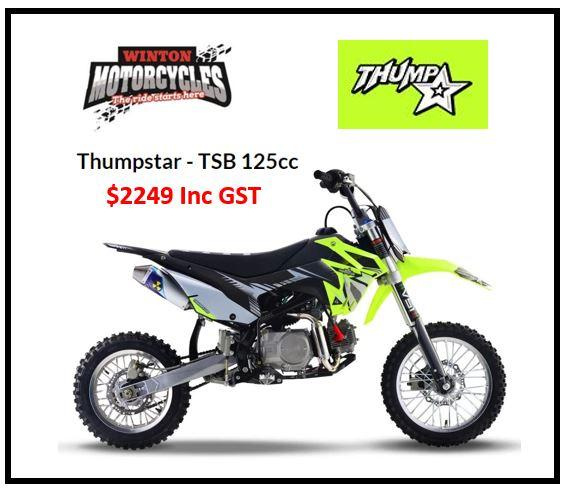 Winton Motorcycles is excited to announce that they are now stockist of Thumpstar Motorbikes.
Thumpstar was established in 2004 and now trades in most western countries. We are one of the largest off-road dirt bike factories in the world and are becoming a renowned name for producing premium pit bikes, dirt bikes and trail motorbikes.
We at Thumpstar focus on the market of off road motorbikes and dirt bikes. We also manufacture 4 wheel all terrain vehicles. All our products are covered by excellent customer support with warehouses and offices in many western countries.
Our website is user friendly where parts are able to be ordered and are delivered efficiently to your door. Our aim is to provide competitive high quality motor cycling at the most affordable price possible.