Beta Motorcycles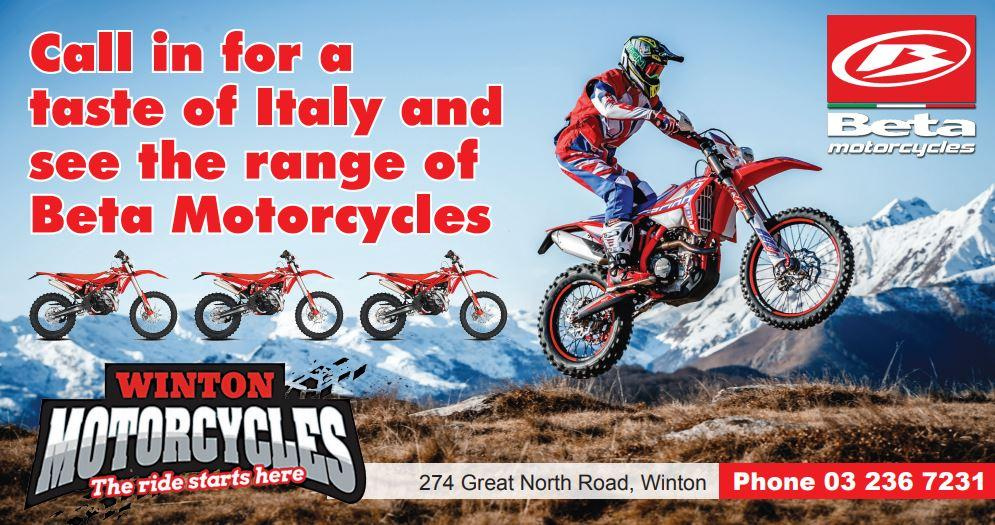 Italian motorcycle manufacturer, Beta Motorcycles, has found a new home in New Zealand with Euromoto Co taking on the distribution rights for the Tuscan brand.
Winton Motorcycles is Super Excited to announce that we have partnered with Beta Motorcycles New Zealand.
These Italian made championship 2 & 4 stroke motorbikes will fit in nicely alongside our other beloved brands Suzuki and Polaris.
Our one-stop shop for all motorbikes, road bikes, off-road bikes, second-hand bikes, all-terrain vehicles, motorcycle parts, and accessories is now proud to include 2 & 4 Stroke Road legal enduro bike as another option to our loyal customers.
This new relationship will offer you, the customer a unique service and experience for your off road motorcycling passion.
click here to check out this cool video clip of the RR my 21 Simply RRED!!! "Everything is going to be red!"
1905 The origins. The Società Giuseppe Bianchi was founding in Florence for producing handcrafted bicycles.
It all began with Giuseppe Bianchi who made bicycles. Then his son Enzo met Arrigo Tosi while he was on military service, married his sister Elda and they all decided to work together. Over 100 years after its foundation, the company is still a market leader in the motorcycle sector.
The company's great commitment to sport brought more world championship wins including the manufacturers' titles, which were even more prestigious and which the company had never won before.